CGi Proudly Serves Many Important Industries
MEDICAL | DEFENSE | SEMICONDUCTOR | SOLAR | SENSORS | POWER MANAGEMENT
Carter Glassblowing Inc. specializes in the fabrication of new quartzware and the repairing/refurbishment of pre existing quartware. This flexibility allows us to offer complete customer satisfaction by providing what your company needs to meet your industry demands.
If you or your company are looking for additional ways to save money, and who isn't in this economy, consider extending the end of life of your quartz by our proven repair/refurbishment methods.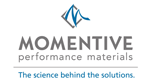 In 1979 Carter Glassblowing, Inc. was formed and from 1979-1987 Carter Glassblowing Inc focused on Quartz, Pyrex, & Glass to Metal (Night Vision). Carter Glassblowing concentrated solely on the Semiconductor Quartz Fabrication in 1987 and experienced tremendous growth and success along the way.
Since 1987, we have been 1 of only 2 Authorized Momentive GE Quartz Tubing and Rod Distributors in Dallas, Texas and as Momentive GE Distributors, have access to the full support of their manufacturing and applications engineering. Carter Glassblowing Inc. rests on 3 Acres of owned property furnished with 15.000 square feet of facilities offering plenty of room for future planned company expansion. CGI will be a leading quartzware company in which quality, innovation and service will exceed our clients expectations while demonstrating uncompromising ethics and appreciation for our customers.. From the moment your inquiry is made until the time your project is completed to your satisfaction, all departments are single minded in the understanding that what we deliver will exceed your expectations.
CGI RELATED PRODUCTS AND SERVICES
Vertical Furnace Tubes
Horizontal Furnace Tubes
Quartz Wafer Carriers
Pedestals
Epi Quartzware
Quartz Tanks
Wet Etch Quartzware
Dry Etch Quartzware
Single Wafer Quartz
Ampoules & Plugs
Quartz Tubing & Rod
Steam Generator
PVD Quartzware
Quartz Tubes
Solar Quartzware
Bell Jars
Custom Fabrication
New Fabrication
Repair/Refurbishment
Custom Quartz Fabrication
Quartz Cleaning
Ceramic Cleaning
Semiconductor Ceramic
Cleanroom Packaging
Part Improvement
Fire Polishing
Sand Blasting
Quartz Machining
Quartz Polishing